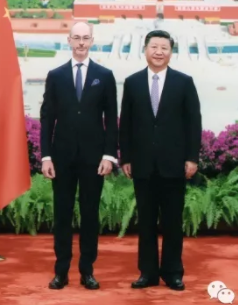 A career diplomat since 2005, Marc Hübsch was promoted Ambassador to the People's Republic of China in April 2017.
From 2014 to 2017,Mr. Marc Hübsch was positioned in Luxembourg as Deputy Director at the Ministry of Foreign and European Affairs where he was in charge of WTO issues and matters concerning the European trade policy. He was also Chairman of the trade policy committee "Full members" (meetings at Ambassador's level), during Luxembourg's Presidency of the Council of the European Union. During this time, Marc contributed actively to the proposed European reform of the investor-state dispute settlement approach through the development of a permanent Investment Court System and supported the EU in developing a new generation of transparent bilateral trade agreements.
Marc was furthermore Chief negotiator for bilateral investment protection agreements between Luxembourg and third countries.
From 2011 to 2012, Marc Hübsch served as Deputy permanent representative of Luxembourg to the OECD, in Paris. In 2012, he then served as Director General for Trade and Investment Promotion, providing advice to the Minister of Economy and Foreign Trade on bilateral trade affairs as well as strategy and trade policy promotion. His division also provided direct support to Luxembourg companies through trade missions and national pavilions at trade fairs. Marc chaired the Committee for the Promotion of Luxembourg Exports, was a member of the Consultative Committee on Foreign Trade and a board member of the Office du Ducroire (Luxembourg's export insurance provider). In 2013, Marc took a leave to pursue a career path in the private sector and worked as a business consultant.
He was educated at the RheinischWestfälischeTechnischeHochschule Aachen (RWTH Aachen University), in Germany, gaining a Master and a PhD in economic geography.
Marc is married with one child.